Skipper~Dave Hunkin



Skipper Dave Hunkin is a competent and experienced Yachtmaster Certificate holder, being a third generation sea angling skipper and having operated commercial and angling boats out of Mevagissey for over 35 years.
He is a member of the Professional Boatman's Association and the British Conger Club. Voted Skipper of the Year for 2015 and 2016 by the Cornwall Federation of Sea Anglers

MV BESSIE VEE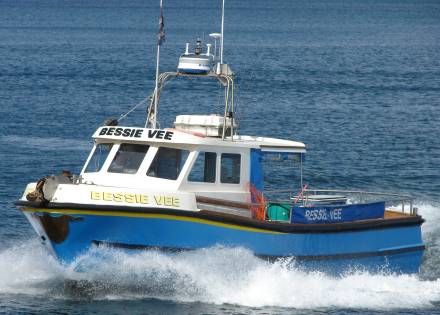 Welcome to Bessie Vee Charters!
The MV Bessie Vee is a spacious, swift charter boat which will transport you rapidly to where you want to fish, film or sightsee in the minimum time and in comfort.
A 39ft Cygnus Cyfish with over 260sq ft of deck space and a large wheelhouse, the Bessie Vee is licensed and equipped to carry 11 passengers up to 60 miles from a safe haven. She has a 12 litre 500hp Scania engine, enabling her to cruise comfortably at 14 -15knots, with a top speed of 20knots.
Use the links above to find out more about angling, sharking, sightseeing, team building or filming trips, or call us on 01726 871074 to tell us of your requirements.


Contact

phone
01726 871074
mobile
07855755121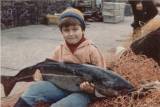 Dave caught an 18lb 13oz coalfish, aged 7!
Skipper of The Year Awards 2015/16